Compare quotes from Canada's best insurance companies
Simple. Online. Transparent.
Here's how we simplify disability insurance
What makes Karma so good
Caring certified financial security advisors are always available and ready to help. They'll listen to your needs and provide you with honest and transparent advice so that you get the coverage you need. Plus, you can easily browse and compare quotes online anytime, anywhere, and on your own terms.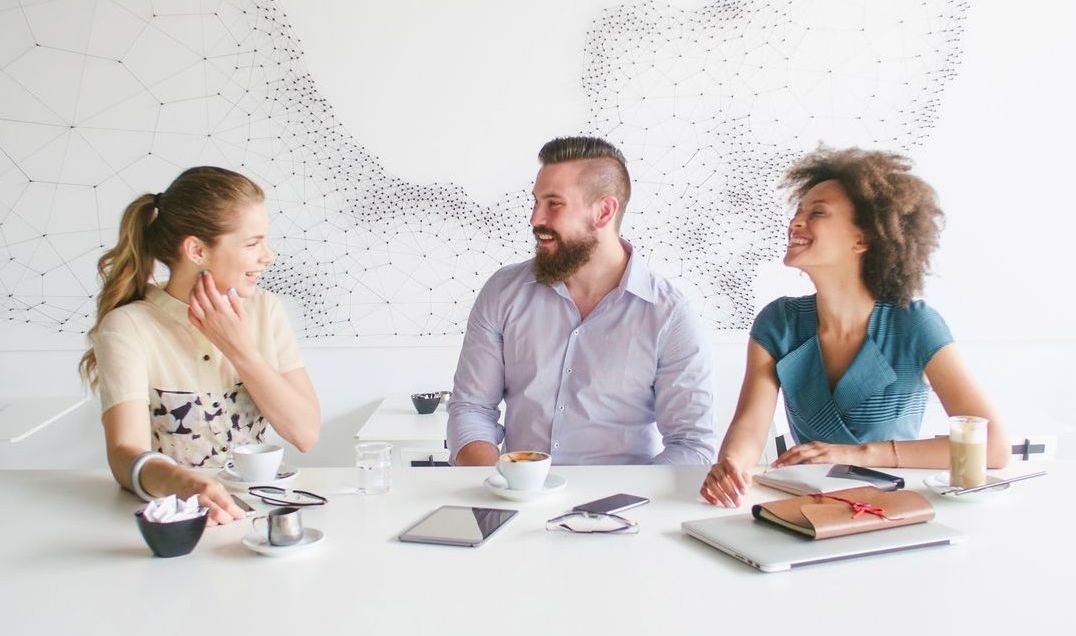 "Insurance experts when you need them, technology for everything else!"
Find coverage that's right for you
Not sure about how much coverage you and your family need? Don't worry. Our online calculator helps you assess your needs, quickly and easily.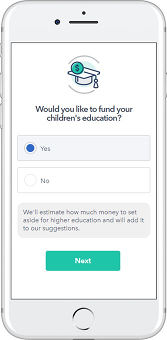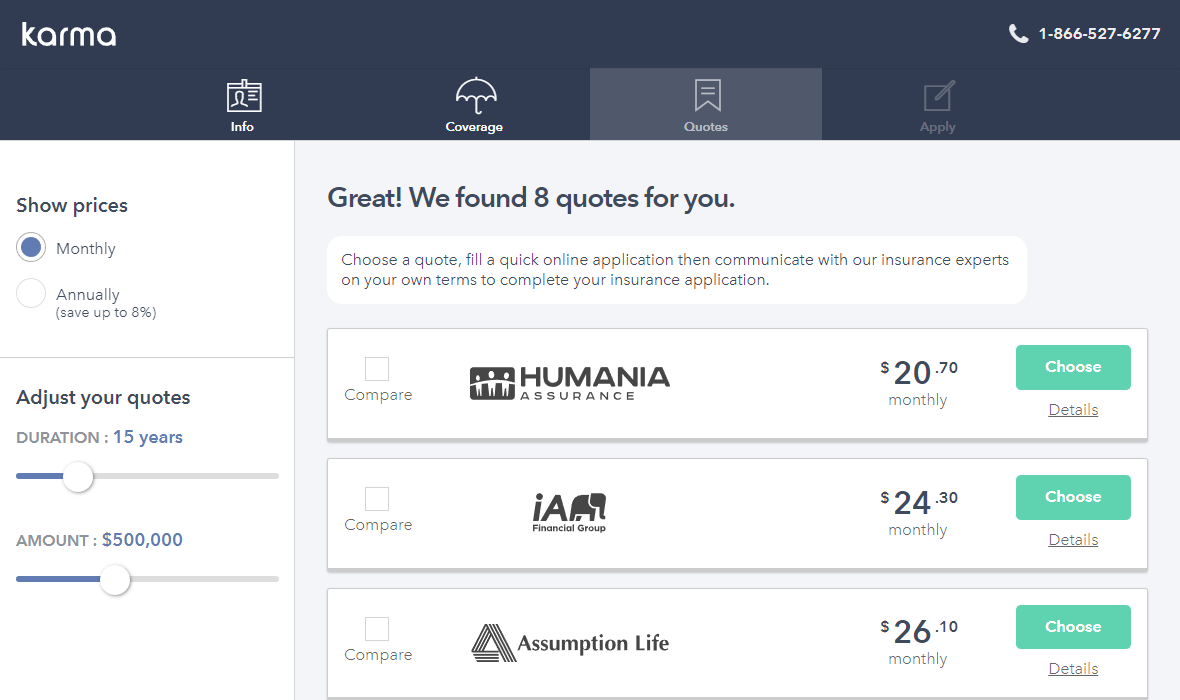 Compare quotes and save money
Based on your needs and priorities, our optimised comparison tool will propose quotes from Canada's leading insurance companies.
Apply online and finalise
Apply online and your dedicated insurance advisor will check in to make sure you're getting what you actually need. All it takes is one phone call and you'll be sealing the deal in no time!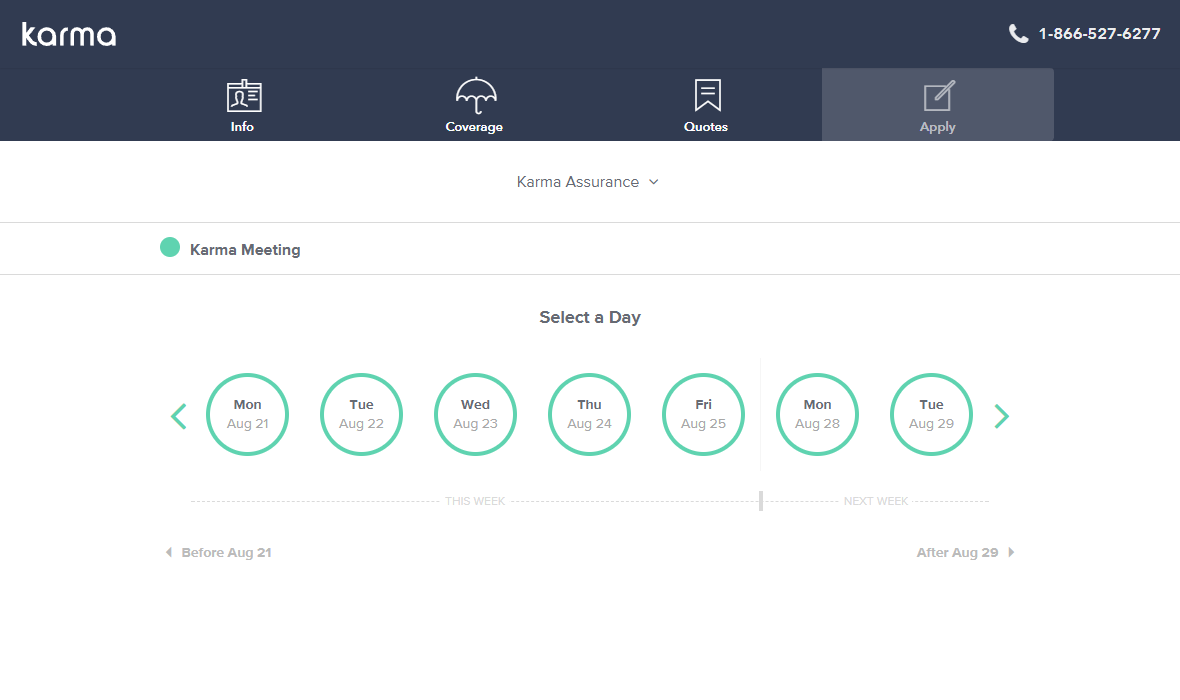 Understand disability insurance
You want coverage to complement group insurance from your job or from the government to provide an income in case of disability? By applying for individual disability insurance, you are protecting your family from financial hardship.
If you find yourself unable to work after some illness, accident or psychological issue, you will receive income up to 60% of your salary depending on the chosen contract. That usually really helps put the focus on getting back on your feet!
What is the notion of disability?
This notion varies according to insurers. Our comparison tool helps you study its different aspects. Disability can be a consequence of an accident or a critical illness, of physical or mental nature.
How long do benefits last in case of disability?
You are the one to choose the duration of benefits when applying for a new policy, such as 2 years, 3 years or until 65 years old. Keep in mind it may be for a short term or for longer term disability. A financial security advisor will assist you.
Our advice : to be well covered, your benefits should kick in when those from your public insurance or group insurance contract provided by your employer stop. The policies we propose will cover you up to 2 years minimum, often longer.
Are you allowed to obtain this type of insurance if you're self-employed?
Yes. Moreover, you will be able to cover some of your professional expenses in case of inactivity.
How do you know you're not already covered for disability?
There is indeed public coverage provided by governmant plans or group insurance provided by your employer. But they are not always sufficient.
To maximize your coverage, look at your existing policies and compare to the guarantees offered by our insurers with our comparison tool.
For personalized advice, get in touch with one of our experts. They will advise you according to your needs.
Two options are possible :
'Any occupation' disability insurance : your benefits will be paid if you're unable to perform tasks for which you are qualified ;
'Own occupation' disability insurance : your benefits will be paid even if you can work a different type of job during your disability period.
Do you need to undergo a medical exam to apply?
A medical questionnaire with the occasional physical exam may be required in some cases.
Do you pay income tax on benefits from disability insurance?
No, if the benefits are provided by an insurance contract you paid for yourself.
Are there exclusions in a disability contract?
Contracts are totally transparent. Make sure you read all clauses before signing.
How much does a disability insurance policy cost?
It depends on the chosen benefits. Use our calculator to get a better idea of your premiums.
Frequently asked questions
Yes, our service is absolutely free and won't increase your insurance plan costs. We only get paid by insurers if you find the right coverage for your needs. That's why we work hard to ensure that your end-to-end experience is streamlined and enjoyable.
We provide full transparency so you can understand your insurance needs, compare prices and product details online before speaking to an advisor.
Temporary life insurance is affordable and valid for a duration of your choice. On the other hand, permanent life insurance is more expensive, but is valid for a lifetime and cumulates a cash value, which can be accessed later on. Read our life insurance guide to learn more.
Your dedicated advisor will take care of every step in the application process until your coverage is active. Beyond that, they remain available to answer any questions or assist with any further needs.
If you call an insurer they'll quote you with the same price and suggest you contact an agency to purchase your coverage. Karma can help you save by comparing the best prices among 19 insurers, including paper-based products not yet on our online platform. If you have a particular health or lifestyle situation, we can shop according to your situation and find the most competitive pricing.
Anyone with financial obligations or loved ones that depend on them.