The easiest way to get insurance
Compare prices
Select a quote
Apply online

Get quotes
Compare quotes from Canada's best insurance companies
Simple. Online. Transparent.
Buying insurance has never been this simple (and enjoyable)!
Save money
Compare quotes with our simple online platform. Assess your needs, calculate your coverage, and compare life insurance plans that are tailored to your lifestyle.
Save time
Go completely paperless. Apply online, use your e-signature, and finalise your purchase with an advisor in no time. We make life insurance hassle-free.
Get advice
No incomprehensible jargon. Just a genuine team of certified caring insurance experts with your best interest at heart.
A team you can count on
Comprehensive and caring. Certified financial security advisors are available and ready to help whenever you need.
Transparent and honest advice. Insurance experts listen to your needs and get you the coverage you need.
Anytime and anywhere. Browse and compare quotes online with ease, in any way you please.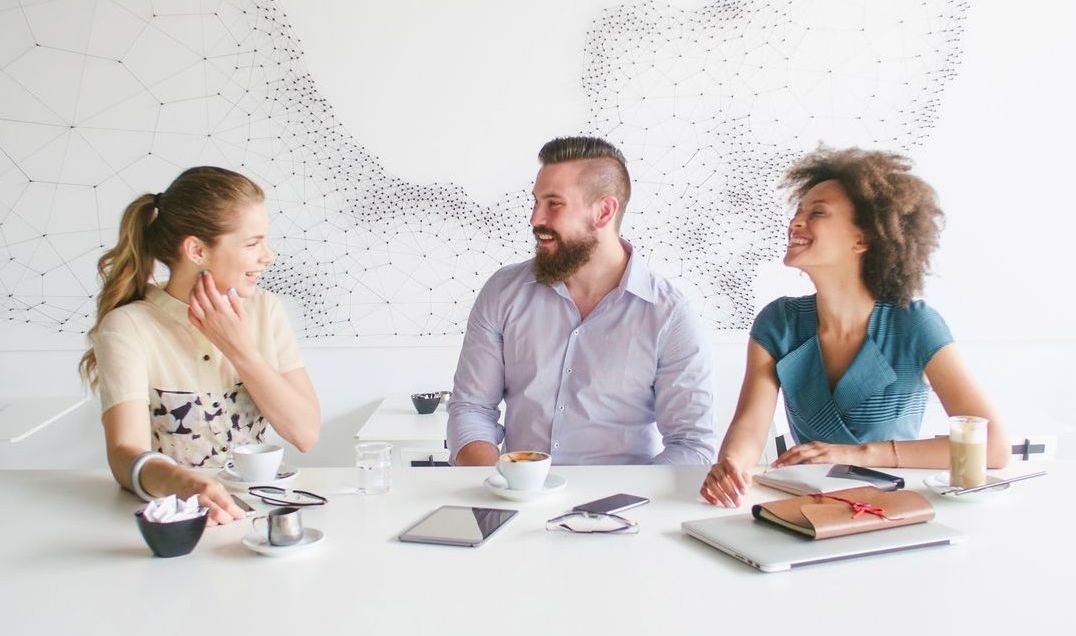 "Insurance experts when you need them, technology for everything else!"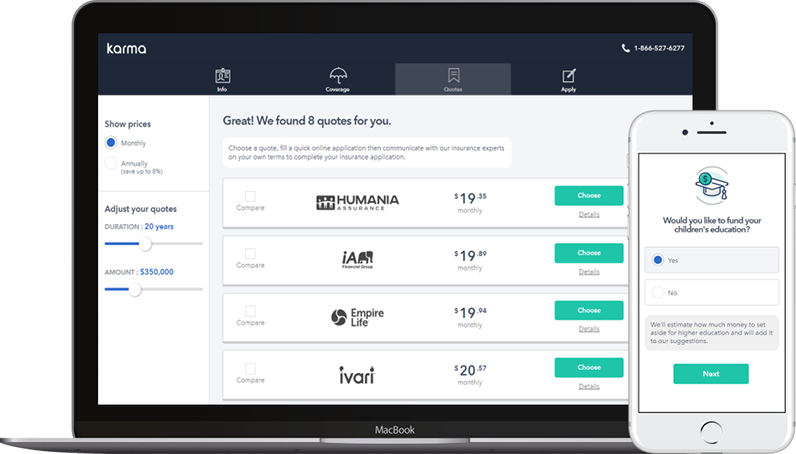 Rest assured. We've got you covered.
Compare with confidence and choose a plan that insures you and your family. Whether it's life insurance, critical illness, or disability plans, caring experts are there when you need them most… and our optimised insurance technology is there for when you don't.
Frequently asked questions
Yes, our service is absolutely free and won't increase your insurance plan costs. We only get paid by insurers if you find the right coverage for your needs. That's why we work hard to ensure that your end-to-end experience is streamlined and enjoyable.
We provide full transparency so you can understand your insurance needs, compare prices and product details online before speaking to an advisor.
Temporary life insurance is affordable and valid for a duration of your choice. On the other hand, permanent life insurance is more expensive, but is valid for a lifetime and cumulates a cash value, which can be accessed later on. Read our life insurance guide to learn more.
Your dedicated advisor will take care of every step in the application process until your coverage is active. Beyond that, they remain available to answer any questions or assist with any further needs.
If you call an insurer they'll quote you with the same price and suggest you contact an agency to purchase your coverage. Karma can help you save by comparing the best prices among 19 insurers, including paper-based products not yet on our online platform. If you have a particular health or lifestyle situation, we can shop according to your situation and find the most competitive pricing.
Anyone with financial obligations or loved ones that depend on them.